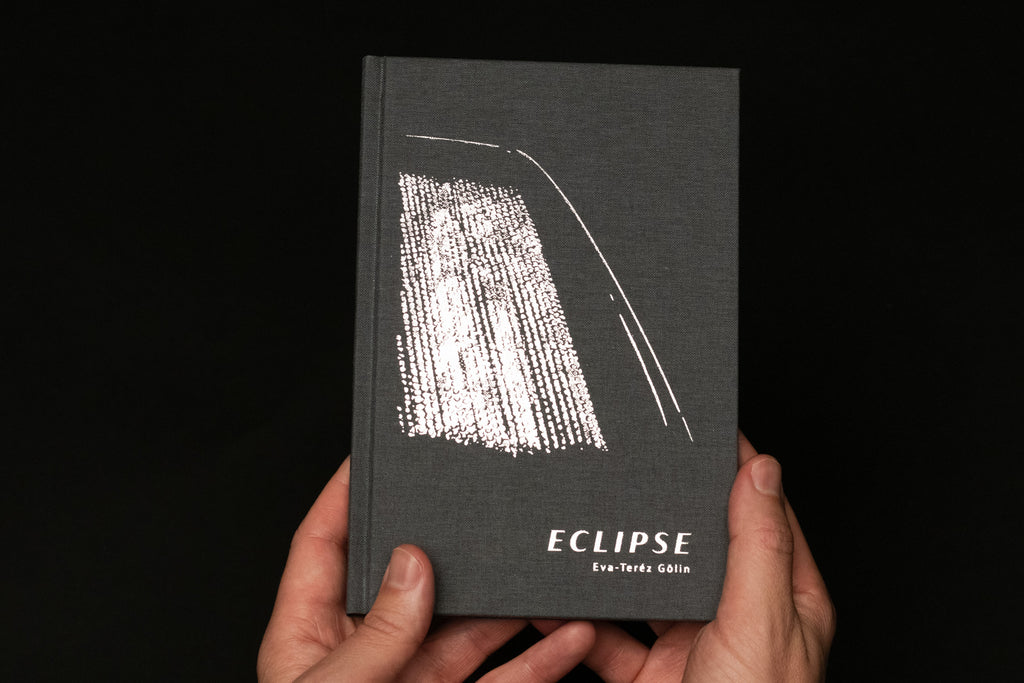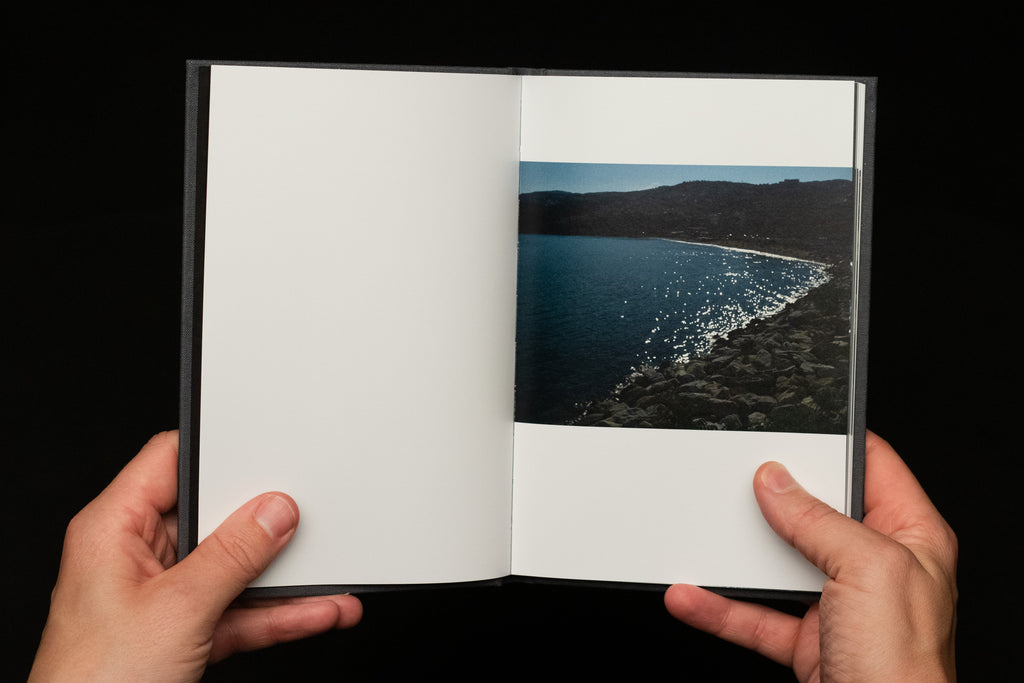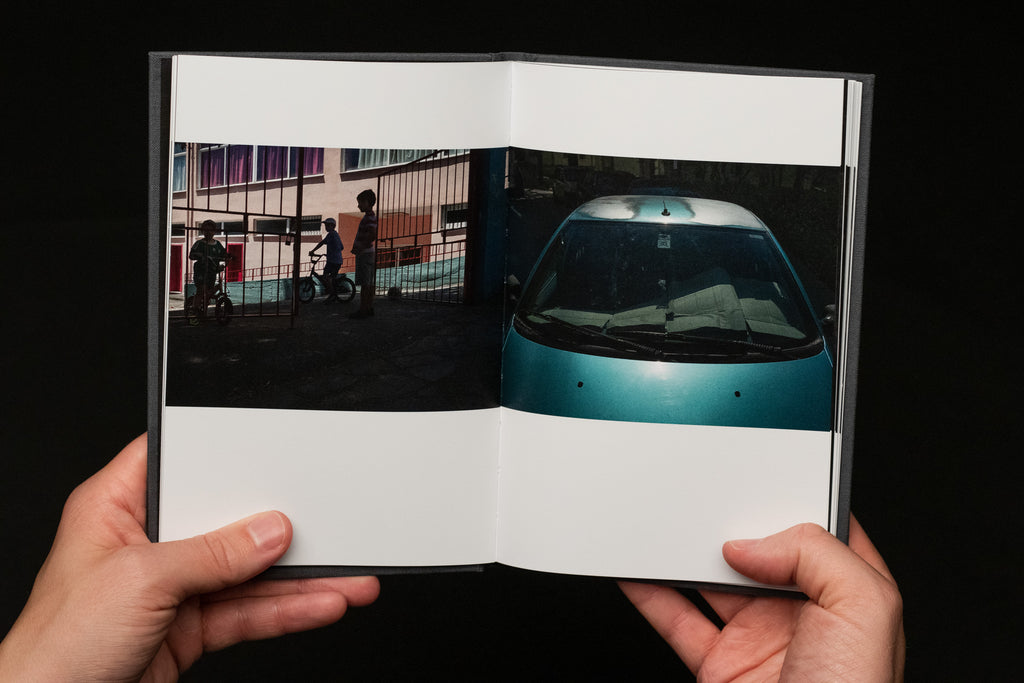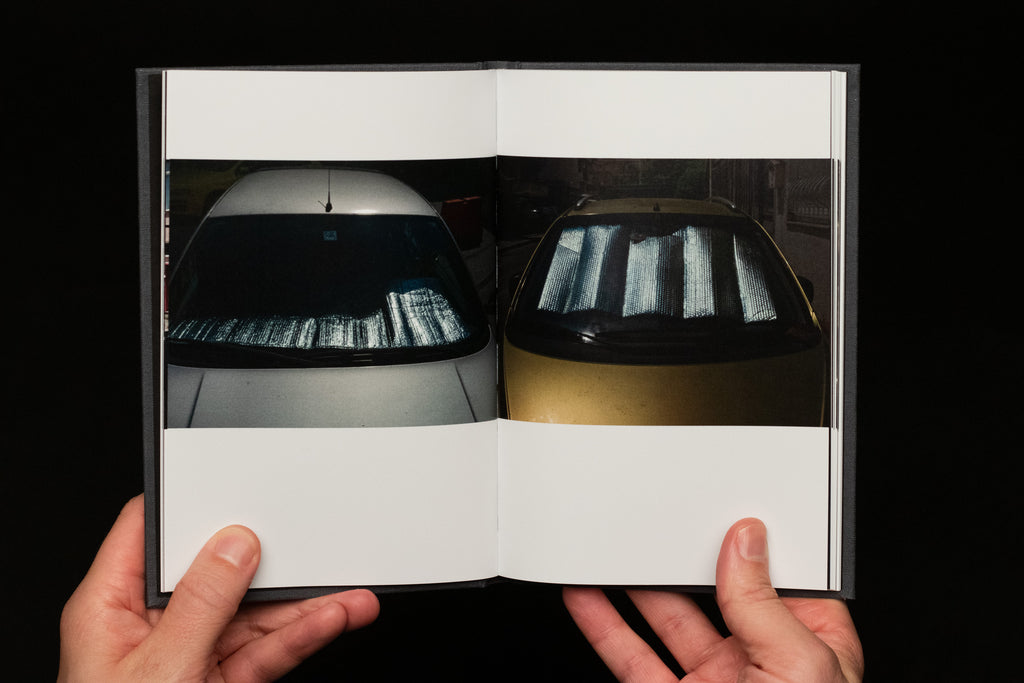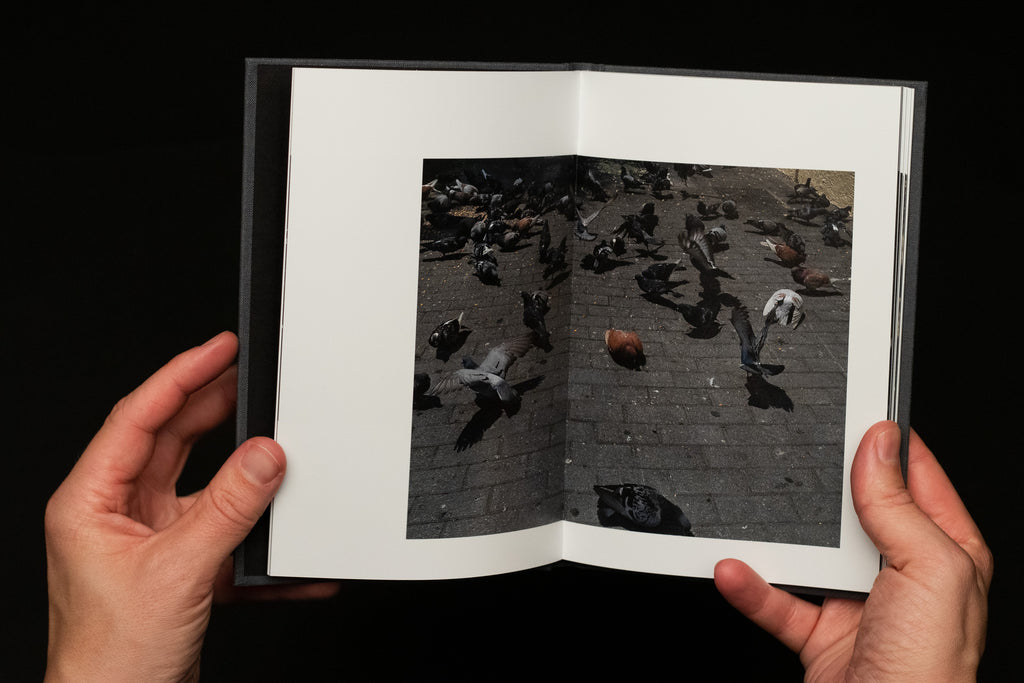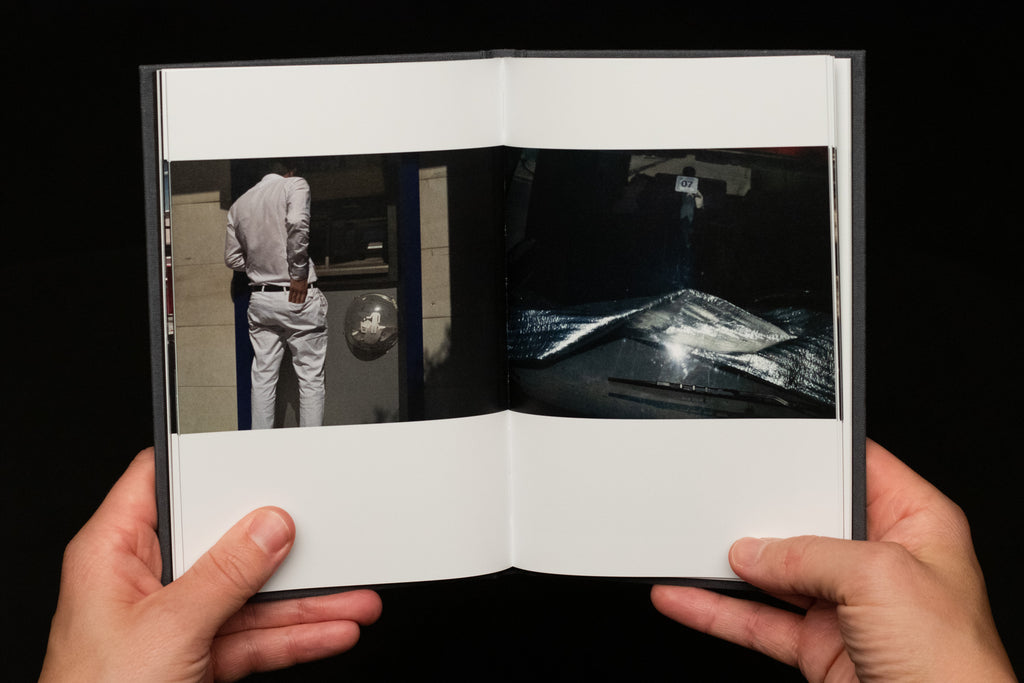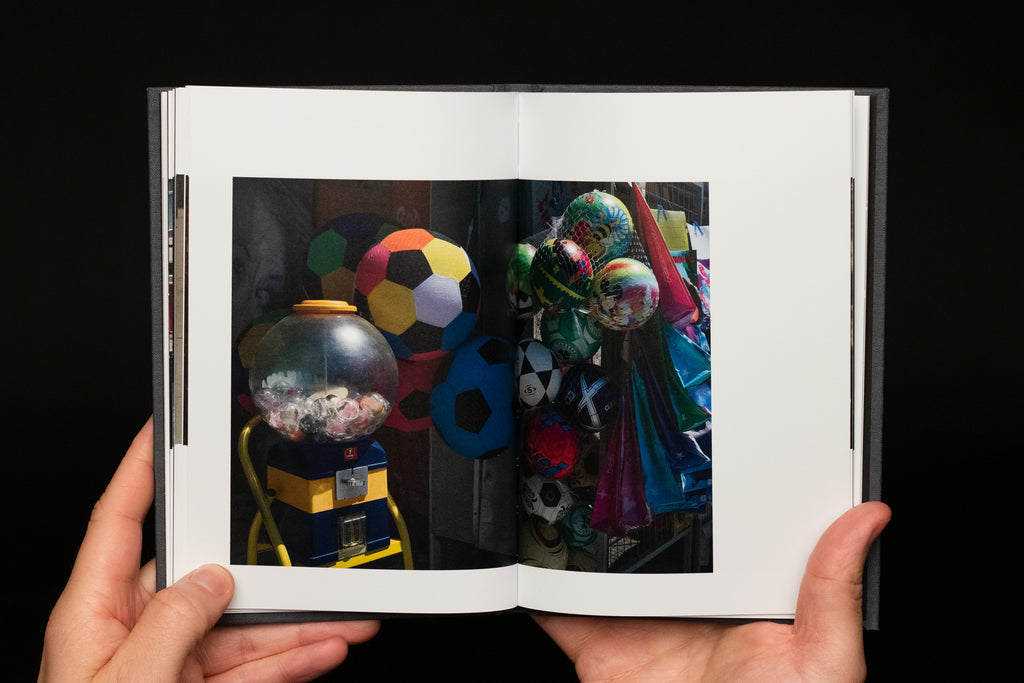 ECLIPSE by Eva-Teréz Gölin
By Eva-Teréz Gölin
"No small yellow bird warned us of this crisis. Surely, there were other warning signs, but we chose not to see them. Some people might even have chosen to cover them up. I don't know. I don't know anything about crises. I read "a crisis always passes". I think – a solar eclipse is a kind of crisis. At a total eclipse, the birds turn silent. They don't start chirping again until the light returns."

Even though Eclipse is a series of images photographed during a societal crisis in 2015, they portray crises as a phenomenon and a human condition. An engulfing darkness with only glimpses of harsh sunlight is prevalent throughout the book, adding to the surreal feeling of suspense. A shorter text on how crises can arise, their transient state, and how they can constitute a protection for us humans, ends the book.

The pages have been printed with a light gray Pantone color that enhances the experience of light in the otherwise often dark images. On the cover a detail from one of the pictures is foiled in high-gloss silver; a sunscreen that reflects the relentless sunlight.

Volume: 64 PAGES
Format: 135 X 210 MM
Printing: 5+5 HYBRID PRINT TECHNOLOGY OFFSET
Binding: CLOTHBOUND HARDCOVER
Languages: Swedish / English
Design: Studio Moss
Edition: 500
Published: 2020
ISBN: 978-91-985844-4-8