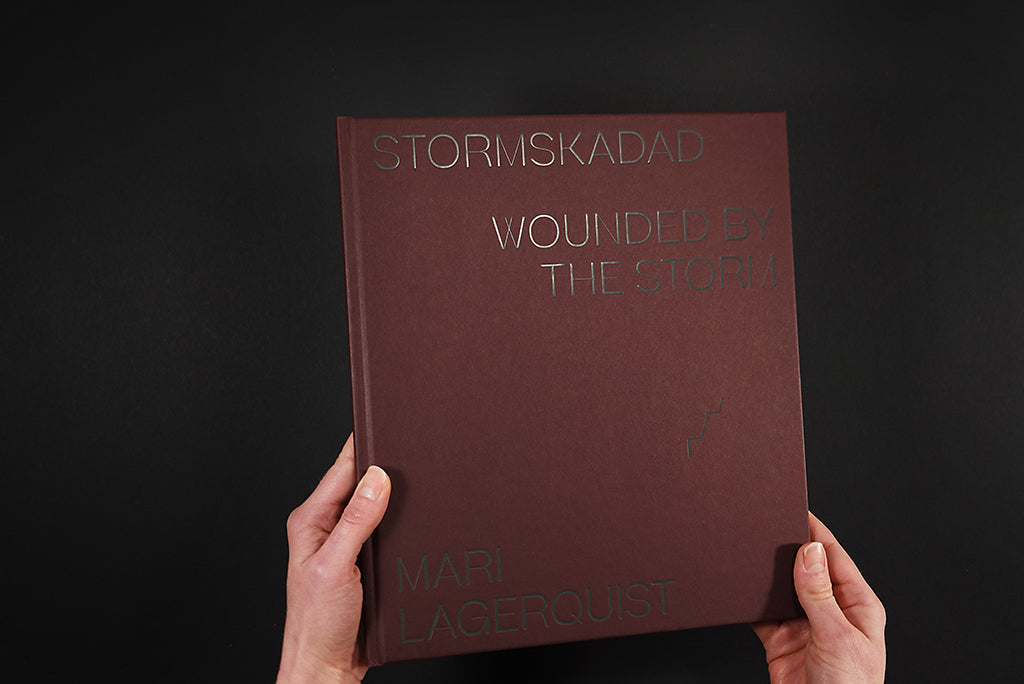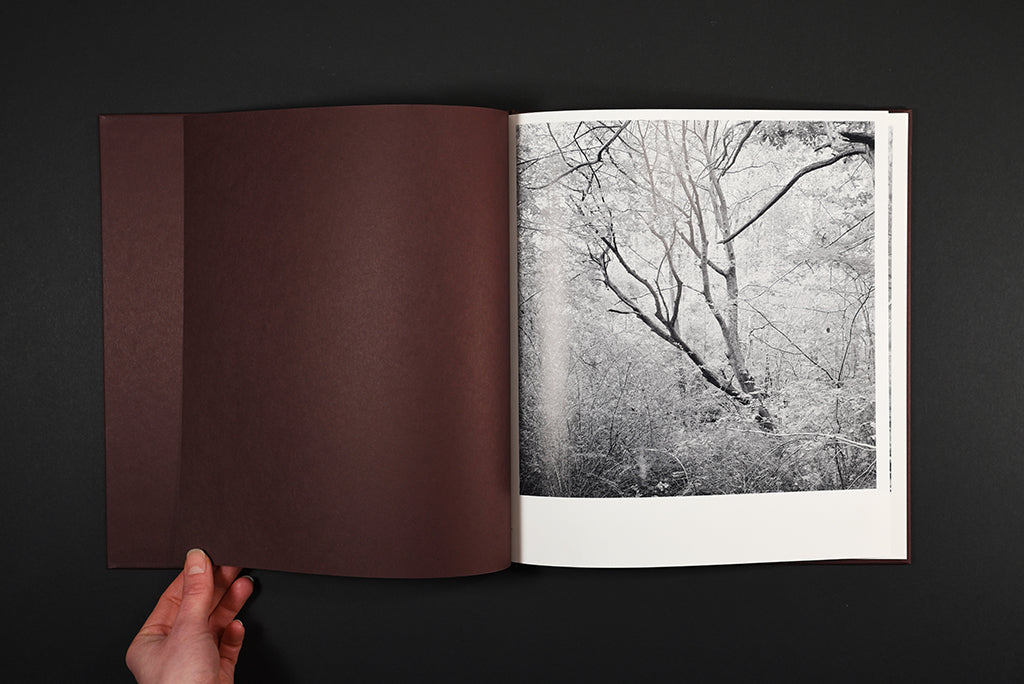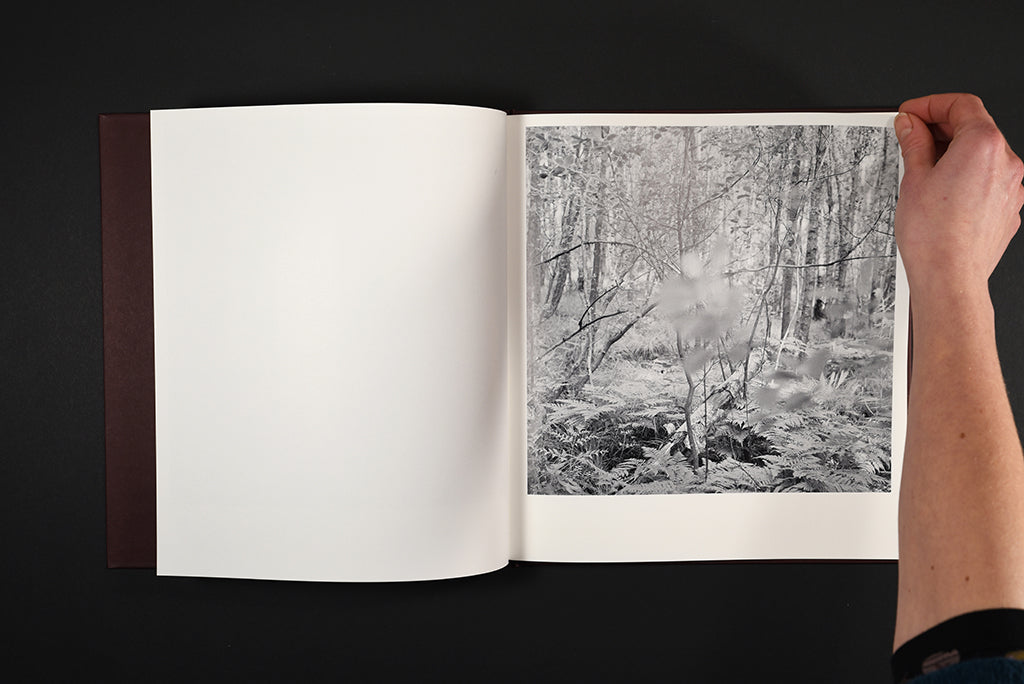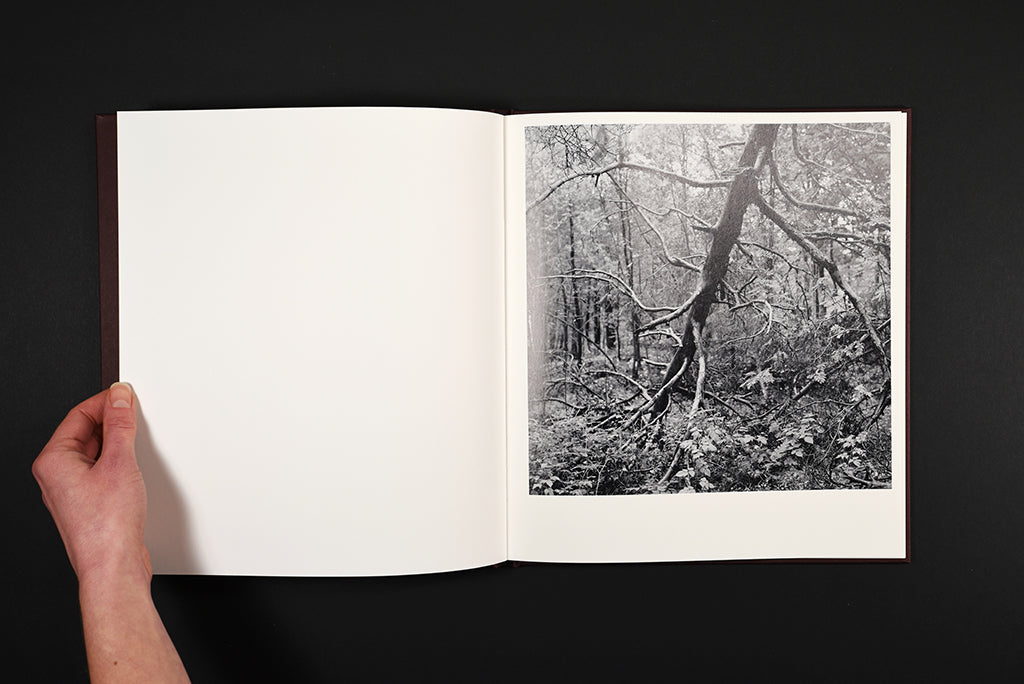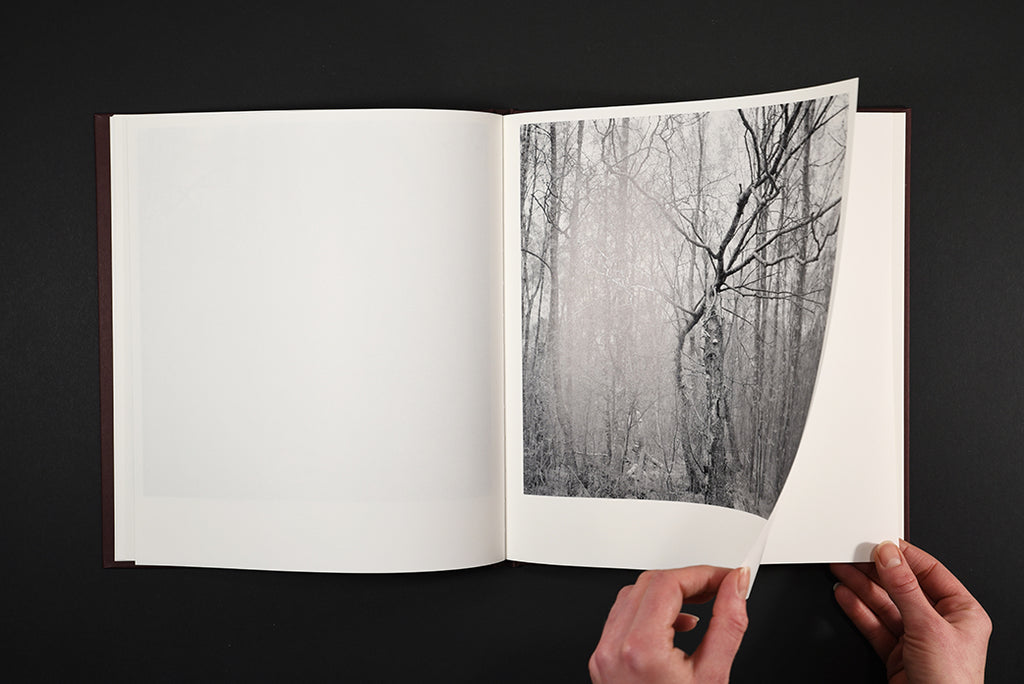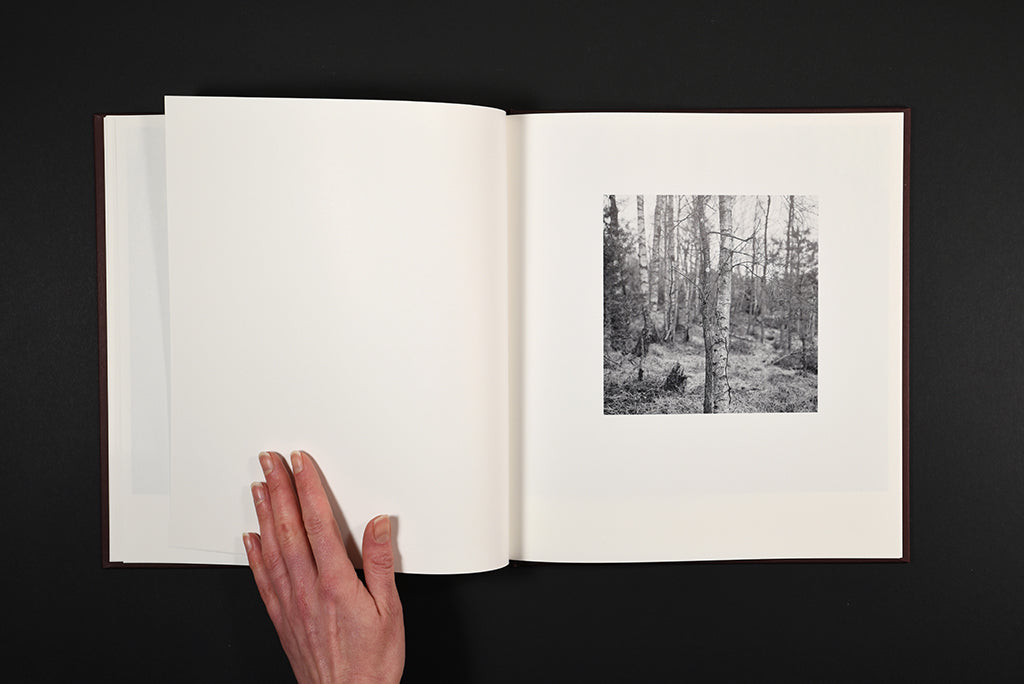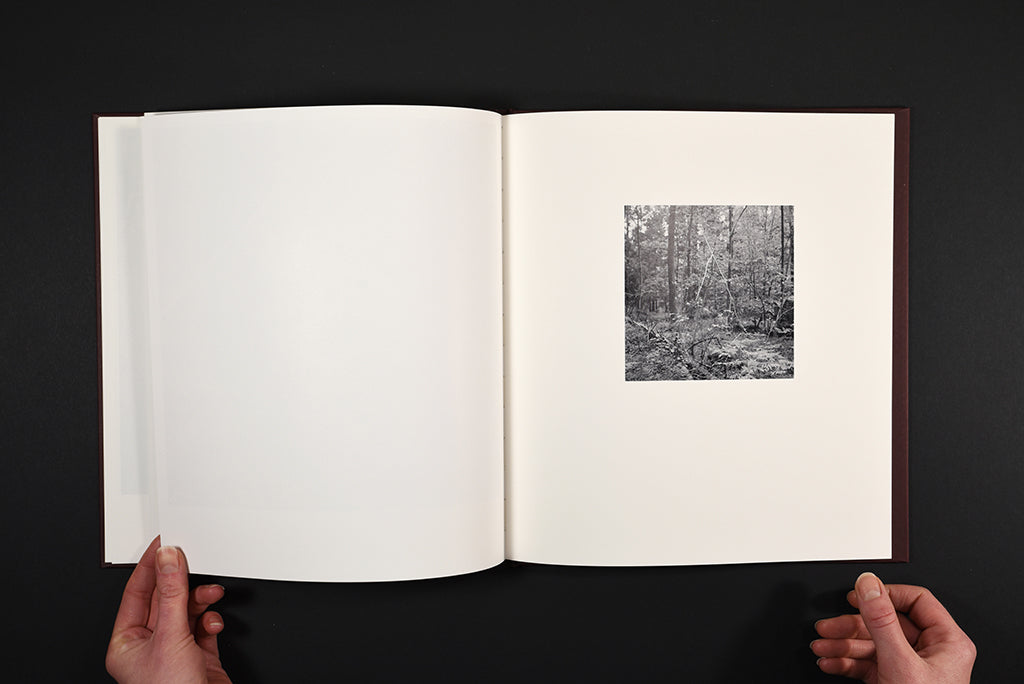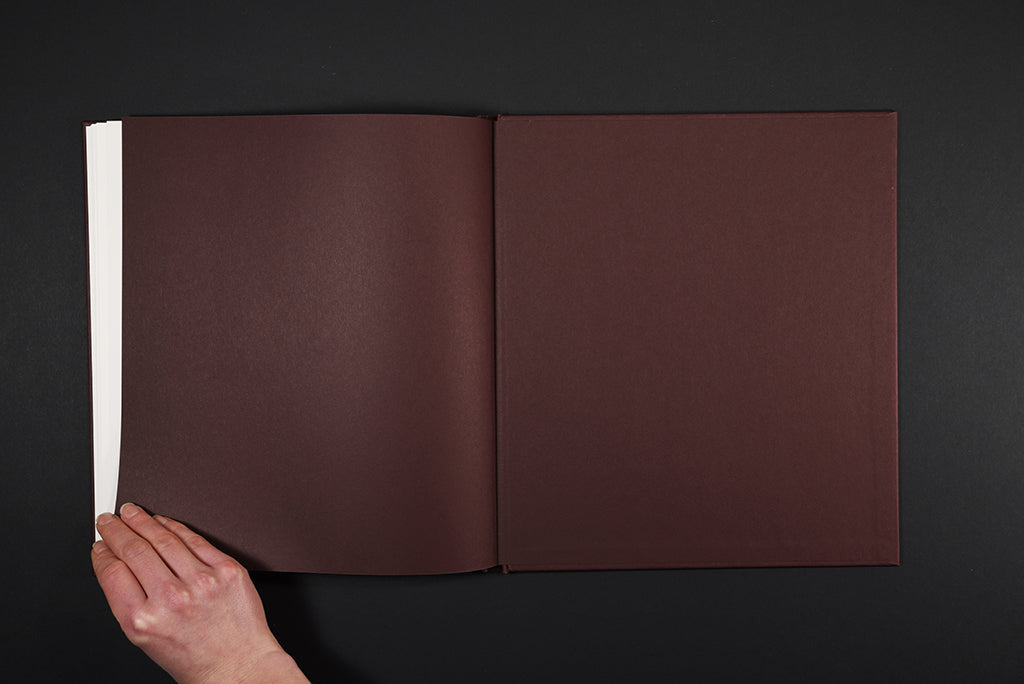 WOUNDED BY THE STORM
By Mari Lagerquist
WONDED BY THE STORM / STORMSKADAD

In the book we encounter a forest where shrubs, log piles and damages made by storms are left unattained. The images investigate the structures, patterns and compositions that are created by decaying branches and tree trunks. And thus they remind us of our own condition: our own physicality and temporality. Collected in a book format, the images generate an intimate space that can be opened up by the reader or carried along by the hand. 
Volume: 32 pages
Format: 250 x 280 mm
Printing: Offset
Languages: Swedish / English
Design: Studio Moss
Edition: 500
Published: 2020
ISBN: 978-91-985844-0-0