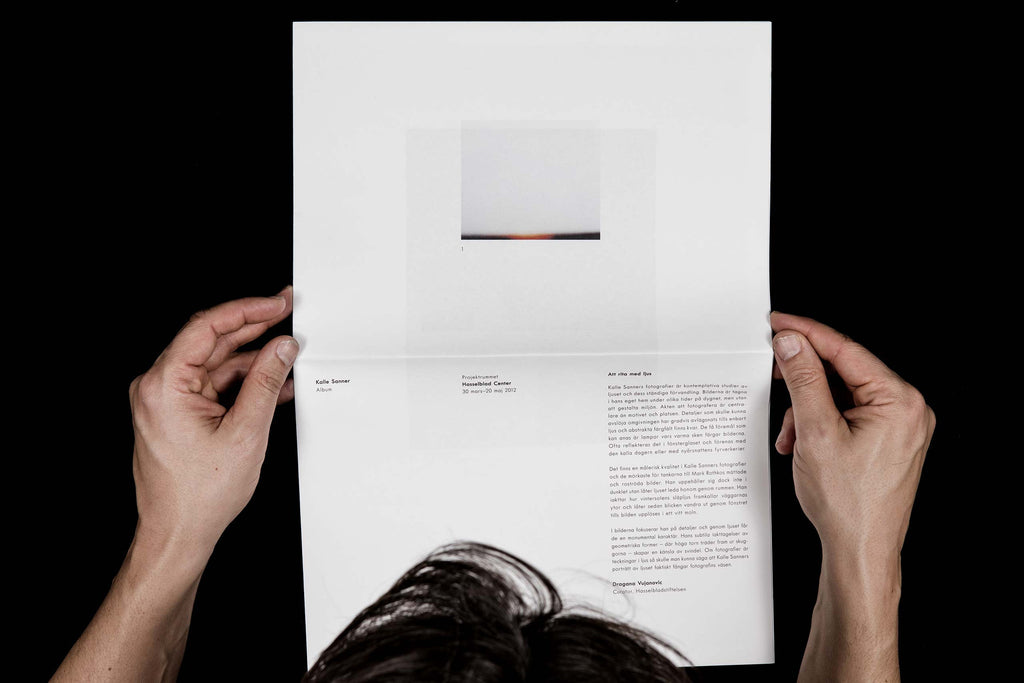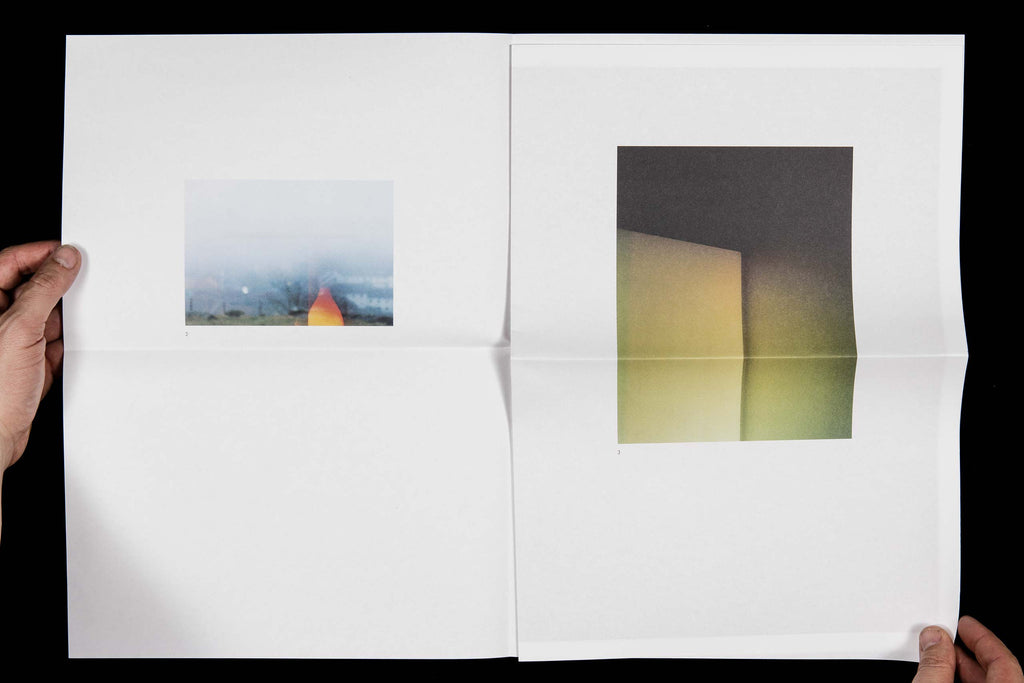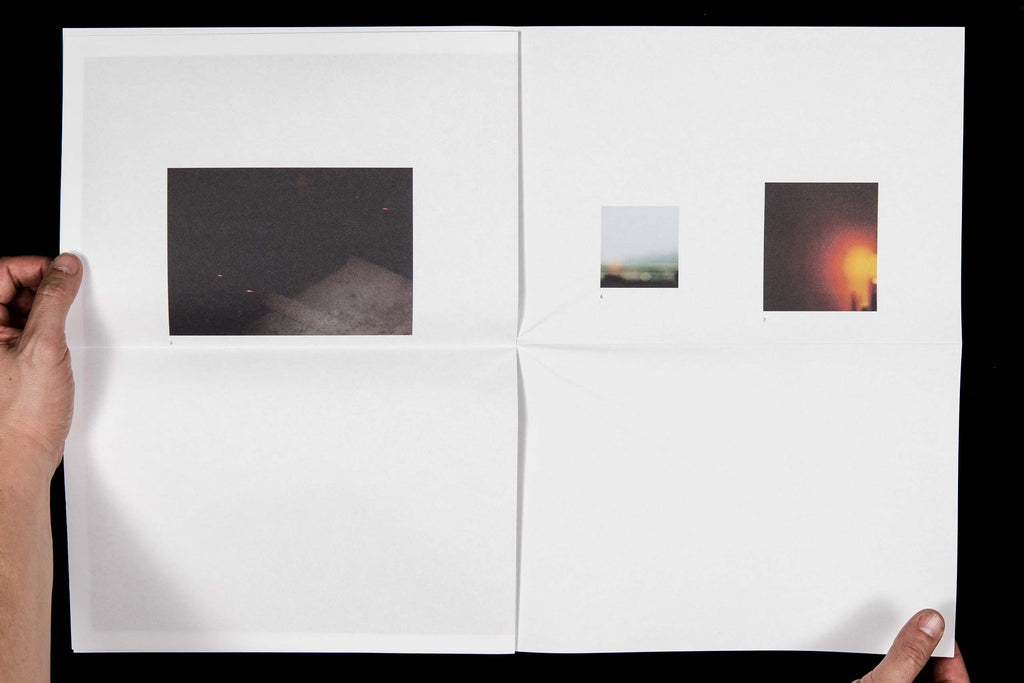 Album - Exhibition catalogue
By Kalle Sanner
"The photographs of Kalle Sanner are contemplative studies of light and its constant transformation. The act of photographing is more central than the subject and location.
There is a painterly quality in Kalle Sanner photographs and the darkest ones recall Mark Rothko's saturated and rust-red images. He dwells not in the gloom but allows light to guide him through the rooms. He observes how the winter sun's raking light induces the walls' surfaces and then lets his eyes wander out the window until the image dissolves into a white cloud. In the images, he focuses on details which, when illuminated, receive a monumental character. His subtle observations of geometric shapes – where tall towers emerge from the shadows – creates a sense of vertigo. If photographs are drawings in light you could say that Kalle Sanner's portrait of light actually captures the essence of photography."
– Excerpts from the exhibition catalouge by Dragana Vujanovic, Curator Hasselblad Foundation
Eight pages full-colour offset print.
297x420 mm
Edition: 1000
Published: 2012
ISBN: 978-91-978317-4-1
www.kallesanner.se